In the Spirit of Giving Health!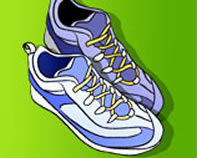 How do you plan on maintaining your waistline through the holiday season? The abundance of food, stress, and lack of exercise can be horrible for your waistline. The average person can gain 6-7 pounds during the holiday season! In an effort to help you have a happy but healthy holiday season we will be offering 30-minute half-priced workouts with our Certified Personal Trainer and Certified Health Coach, Lisa Moellering. Get a personalized, effective yet quick workout for only $10.
Only 11 training sessions will be available each week – Mon., Weds., Fri., 10-11:30am and Tues., 9-10am during the months of November and December.  Please call Lisa to schedule your session 859-462-0108. You may schedule as many as you want so call early to guarantee you get time with her!
 
Half-Price 30-min Personal Training, $10!